BLANCO just launched a new online CEU course with Architectural Record entitled Mastering the Art of the Kitchen Sink. Many times the selection of a kitchen sink is often overlooked, even though specifying correctly may have a large lifestyle impact for ADA compliance, multi-generational living, small spaces and more.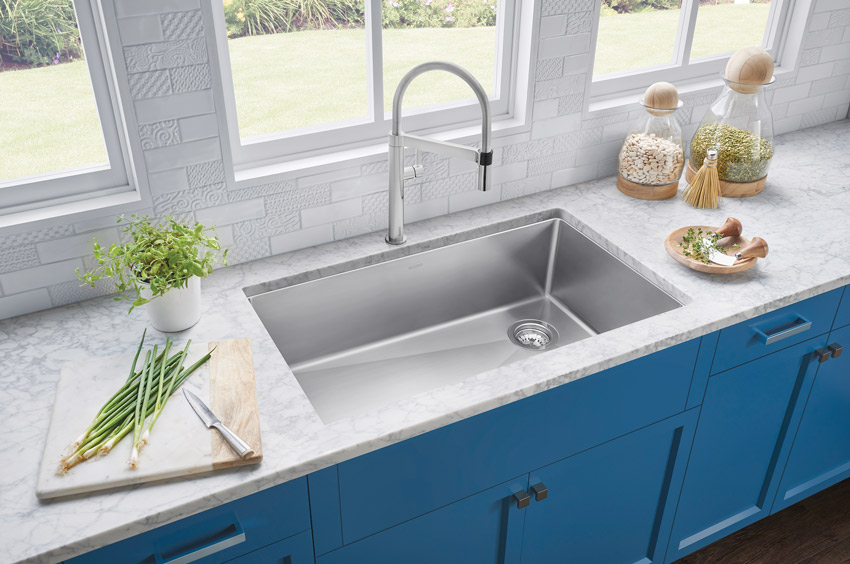 "Blanco is excited to support the design industry by partnering with Architectural Record to offer this new online continuing education course," states, Tim Maicher, Director of Marketing for BLANCO. "This course gives participants the flexibility to learn more about the most utilized fixture in the kitchen in a comprehensive, yet easy to access format."
The 1 credit educational course covers learning objectives such as: how to identify the materials that are available for sinks today, the comparative strength of those materials and how to specify an easy to maintain, hygienic sink that meets ADA requirements. Simultaneously, Mastering the Art of the Kitchen Sink teaches architects, designers and specifiers how to recognize new trends in kitchen sinks and how these can best be utilized for clients and design plans.
To access the course, visit https://continuingeducation.bnpmedia.com/.